Welcome to the first installment of The Friday Fives! Twice a month we will feature members of Team 33Across to discuss hot topics, industry trends, and a few interesting life facts. First up we have our Chief Operations Officer, David Jacobs. Below are his thoughts on the Duopololy, fake news, and more.
How can publishers stay motivated and encouraged during the "Google/Facebook Duopoly?"
We are seeing a clear shift in how publishers are working through the duopoly environment' - publishers are using instant articles less. Header bidding has also dramatically changed the yield landscape within programmatic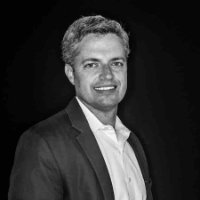 .

What can ad tech do in 2017 to give power back to publishers?
As an industry we need to ensure that publishers can easily navigate the partner/vendor ecosystems. We also need to focus on interoperability among the coopetition landscape.

Transparency vs. Viewability: Which matters more? Why?
Do I really have to pick? Transparency is table stakes at this point - and viewability is a critical engagement metric for marketers!

How do you think the 'fake news' controversy will make publishers stronger?
The recent spotlight on fake news will benefit legitimate companies who are investing in building long-term relationships with their audience as opposed to those that are simply grabbing headlines.

Finish the sentence "Sunday's were made for _____________________."
Family, beach, and football of course!