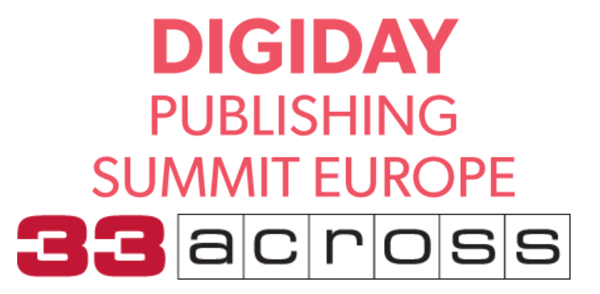 The turnout was great at last week's Digiday Publishing Summit in Berlin. Ad tech and publishing executives came together to share the latest trends, wins, and pressing issues within the industry. After a number of meaningful conversations, I learned that we are all facing the same hurdles. With that, Digiday Publishing Summit was a great time to come together and discuss best practices and how to overcome them. Here are some of my key takeaways from the event:
Preparing for GDPR

GDPR was the hottest topic amongst publishers. Expected to go into effect on May 25
th
of next year, publishers are concerned about the Shared Liability and the possible penalties for working with 3rd parties that may not be GDPR compliant. One thing is certain, in order to succeed with GDPR, publishers will have to become more vigilant with tech partners surrounding data and how it is used.
The Programmatic Clean Up
Publishers are uniting to appeal against large volumes of cheap inventory being sold through secondary markets. Many publishers have even noticed that they are only receiving a fraction of every dollar spent programmatically. Some are also losing large chunks of revenue to Ad Tax. Overall, publishers are looking for a low risk solution with no hidden fees or charges. This will create a fair and level ecosystem.
Video Monetization vs. User Experience
Publishers are striving to achieve the balance of maintaining users and earning strong revenue. Monitoring their user's journey and using a variety of video formats is also the goal. With the majority of revenue currently attached to video, even the slightest adjustment made by publishers can heavily effect revenue.
In summary, Digiday Publishing Summit Berlin was extremely insightful. Participating in meaningful discussions and hearing from publishers was preparation for what is to come. I look forward to us all reuniting at Digiday Publisher Summit next February in Monaco.