What was the buzz around the office last week? No more calling programmatic 'dead,' Google will soon offer an ad blocker, and optimizing yield for the long run.
1. Yes, programmatic lives on.

We've all seen our fair share of "programmatic is dead" headlines, but are they accurate? After all programmatic digital display ads now account for 80% of U.S. display spending. Moreover programmatic allows for both precision targeting and contextual ad targeting which makes brands happy. Forbes breathes life into programmatic and explains how the technology is not only alive but flourishing.
2. Google to profit from ad blocking tool

Google will soon allow publishers to block unwanted AdSense ads from their site. Addressing the concerns from advertisers and publishers, Chrome will no longer serve ads that are not compliant with the Better Ads Standard. MediaPost explains how creating an ad blocker for Chrome could actually increase Google's revenue.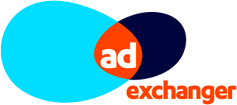 Optimizing yield is the goal of every publisher. While there are plenty of ways for publishers to increase revenue in the short run ( think ad clutter), long term yield optimization tactics should be the goal. AdExchanger suggests that publishers should focus on a two-year optimization strategies including ad monitoring and native advertising transparency to gain steady revenue as well as provide users with a positive experience.