What was the buzz around the office last week? It's time for the traffic verification process to improve, walled gardens may get a little sunlight, and programmatic industry stats for 2017.
1. Better lanes for ad tech traffic

Traffic verification processes need to improve in order for advertisers to combat fraud. Advertisers must access how they're currently using 3rd party services on both the buy and the sell-side. With so much non-human traffic within ad tech, AdAge recommends a few steps to improve fraudulent activity including shifting ad budget as well as adopting new metrics and buying models.
2. A publisher's alternative to walled gardens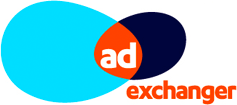 In an effort to protect brands, advertisers are taking advantage of walled gardens more and more. With so many brands losing money to fraudulent impressions, walled sites such as Facebook and Google seem to be their safest best. While this option can be beneficial, walled gardens hurt publishers. AdExchanger suggests indexing inventory and a number of other modifications that can be made to help publishers better monetize within walled gardens.

From fake news to bots, what a year it has been for programmatic. Whether you love it or hate it, the technology is only expected to grow this year with over $33 billion in revenue expected. In an effort to keep clients and stay in business, agencies seem to be gearing more towards whitelists as a means for adapting and cutting costs. Digiday reveals some pretty interesting stats regarding the current state of programmatic, especially regarding the use of private marketplaces.