What was the buzz around the office last week? Original content is coming to Facebook, agencies may be taking hit due to programmatic, and publishers may want to switch up their video strategies.
1. Are you ready to start watching Facebook?


Watch out streaming services, original content is coming to Facebook! Enlisting the production help of Conde Nast, Mashable and Refinery29, Facebook will pay these companies to produce live and on-demand video for their news feed. According to The Drum, there will be two-tiers: original unscripted shows and scripted shows. Borrowing a move from YouTube, the social media giant will take a 45% cut from the content owners after recouping costs.
2. Programmatic may hurt agency commissions

Agency commissions may be taking a hit due to programmatic advertising. A recent study by the Association of National Advertisers revealed that 30% of advertisers use commissions to compensate agencies for labor and time. However with programmatic being a technology solution, it is difficult for agencies to account for how much of programmatic costs are based on labor versus technology. MediaPost explains more including the need for agencies to offer brands more transparency.
3.
The future is bright for audience IDs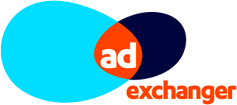 By the end of 2017, video advertising spending is expected to increase by 12%. If publishers want in on the profits they may want to switch things up a bit. For instance overall revenue should be the focal point as opposed to CPMs which is typical with display advertising. Focusing on CPMs could actually increase load times which in return could create a poor user experience. AdExchanger explains how publishers can create a strategy that will help them monetize video as well as keep their viewers happy.