What's the buzz around the office this week? The investment world lends its technology to ad tech, competitors come together to tackle an issue, and Facebook extends more olive branches to publishers.
1. What happens when ad tech meets Wall Street?

The New York Interactive Advertising Exchange was launched last week by Nasdaq. Referred to as NYIAX, it intends to be the world's first exchange-based media trading platform powered by blockchain technology. Publishers and buyers will be able to trade using Nasdaq's Financial Framework architecture. Check out The Drum to learn how the platform plans to give publishers the opportunity to earn higher CPMs.
2. Collaborating for the sake of viewability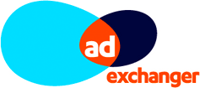 Integral Ad Science, DoubleVerify, and Moat have formed an alliance to address the issue of in-app viewability. This is great time since in-app viewability is measuring as low as 5%. Creating a viewability consistency for apps opens up the doors of monetization for publishers, AdExchanger explains how.
3. Facebook gives publishers more ad space

Great news, Facebook is allowing publishers to place more ads via their Instant Articles product. Publishers will be able to place ads after every 250 words of content. Publishers can also look forward to new ad formats and even a Facebook-sponsored subscription service. Mediapost breaks this down as well as other steps Facebook is making to improve their relationship with publishers.