As we grow as a company, we want to increase our community and charity efforts. As we we enter the season of giving, we decided that this was the perfect time to launch Karma33, a group of 33Across employees focused on community service.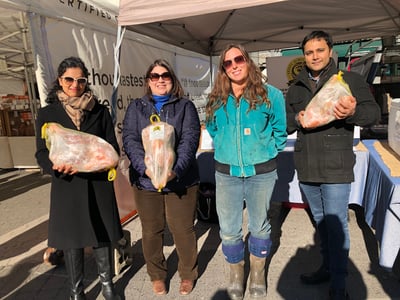 We're proud to announce that last week 33Across employees came together to donate over $2,300 to City Harvest NYC and the Food Bank for New York City.
Not only did we contribute monetarily, several members from our Karma33 went to Union Square in New York City to purchase turkeys, vegetables, and fruit for families in need this Thanksgiving.
Be sure to look out for more from Karma33. If you're interested in learning more about donating to City Harvest click here. If you would like learn more about the Food Bank for New York City please click here.