What's the buzz around the office this week? Brands choose themselves over scale and revenue, Facebook now offers header bidding, and how video measurement may need some old school approaches.
1. Brands are choosing safety of scale

Concerned about where their ads and content are being placed, brands now want more human involvement from platforms including as Google and YouTube. While programmatic advertising is growing and marketers are scaling, the "set it, and forget it" model is no longer acceptable for a number of brands. MediaPost explains how brands including Johnson & Johnson are creating new technology that parses words surrounding ads as well as hiring more human beings to do the same.
2. Facebook introduces its header bidding solution
Facebook has made another step towards its continous approach to dominate the world of ad tech. The social media platform recently announced that they will soon offer a header bidding solution. Working with a total of six exchange platforms to bring the service into fruition, AdWeek explains how some publishers have already seen spikes in revenue as well as impressions.
3. Video: Going back in order to get ahead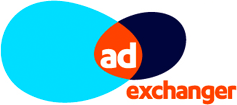 While video technology is evolving, we may need to take a few steps back to measure effectiveness. Off the back of reporting inaccurate metrics, a number of publishers are taking advantage of third-party data providers track video ads. AdExchanger however believes that old-school methods including brand awareness and readiness could be more beneficial than we think.