What's the buzz around the office this week? Video! Figuring out one standard for measuring mobile video, display video allows brands to target consumers with custom video units, and Amazon debuts it's new video ad network.
1. Setting a standard for mobile video

Measuring mobile video is becoming a bit tricky. Currently there is no industry-wide measurement standard in place, measurement is defined by each platform or agency. Improvements need to take place in order to better track mobile video engagement. From YouTube to Snapchat both measure viewability according to their own metrics, AdAge explains more.
2. Brands have new uses for display video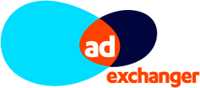 Retailers now have the ability to retarget consumers with personalized ads. Video ads are getting more personal. A change from tradition, brands are now using retargeting as a part of their brand's overall advertising strategy as opposed to performance solely. Creating ad goals based on frequency and testing ad performance on several different metrics is key, according to AdExchanger.

3. Header Bidding and Video: Can it work?


Amazon just rolled out their video ad network. Amazon Video Ads (AMA) will allow advertisers to run ads while shoppers browse on Amazon Prime. Mute by default, these video ads follow both the Media Council Rating (MRC) and the Integral Ads Bureau (IAB) standards. MediaPost breaks down the availability of these ads and how they will be tracked.